Background:
Resist Spectra, the direct action arm of the campaign against Spectra/Enbridge's fracked gas pipeline 105 feet away from critical infrastructure at Indian Point Nuclear Power Plant since 2014 in New York State. New York just released an Independent Risk Assessment of this pipeline last week proving that this pipeline is a danger to the NYC metropolitan area of 25 million people. It proves that our 4 year long campaign to halt this pipeline is justified.

An Action we took:
On July 27, 2018, the judge dismissed three of the six of us for lack of evidence for a direct action we took in 2016 to block construction of this pipeline. The remaining three will adjourn until October 23 when the necessity defense will be heard. We will be supported by two internationally renowned scientists who are traveling a mighty distance to testify with us, as well as a well-known civil rights attorney, and hundreds of supporters from the NYC metropolitan area.

Bottom line:
We need to raise $3,000 to cover expenses of our witness' travel, and our legal costs.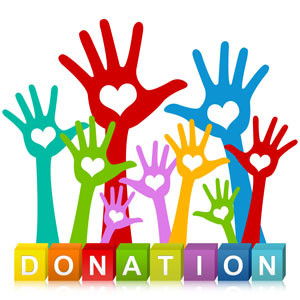 Our commitment to you:
We are working together with groups around our nation to break and rebuild the
Necessity Defense
laws for halting fossil fuel infrastructure across our nation by working locally. Communities across the USA are continuously poisoned and damaged by the fossil fuel industry in a plethora of layers. Resist Spectra will continue to work tirelessly to halt this dangerous project.
With love,
The Resist Spectra Coordination Team
Donate via Credit Card or eCheck
Is my donation and credit card info secure?
Yes, the security and confidentiality of your information is our highest priority. We will not sell, trade or share your personal information with anyone else, nor send donor mailings on behalf of other organizations, and we will only share personal information if you have given us specific permission to do so.
Is my donation tax deductible?
Yes, we are a fiscally sponsored project of Social Good Fund, which is a public 501c3 organization recognized by the IRS. Your donation is tax-deductible to the fullest extent permissible by law.
How do I know that my donation was made successfully?
You will receive an emailed receipt immediately after your donation is submitted and your credit card is processed. Your donation will also show up on your bank or card statement within 1-3 business days.
Do I get a receipt?
Yes, a receipt is sent to your email inbox once your donation is processed. Please be sure to keep a copy of your receipt for tax purposes. If you select a recurring donation, you will be sent an individual receipt each period when your donation is processed.
Is my donation private?
We will not share or sell a donor's personal information with anyone else, nor send donor mailings on behalf of other organizations.